NEWYou can now listen to Fox News articles!
Political campaigns are heating up, and politicians are jostling for clickbait by taking jabs and attacking the First Step Act. Not only do these attacks grievously mischaracterize a law that has been a boon to public safety – but they also mischaracterize some of the people involved in its passage, including a woman named Alice Marie Johnson.  
Her name might be familiar. Alice was sentenced to life in prison in 1997 as a first-time, nonviolent offender. She became the national face of criminal justice reform when she was granted clemency by President Trump in 2018 after Kim Kardashian, fueled by the unfairness of Alice's prison sentence, lobbied for her release.  
I know Alice personally – I've worked with her since her release on many criminal justice reform issues, including the passage of the First Step Act. That's why seeing her referred to in the media as a "career criminal" and "kingpin" is so shocking.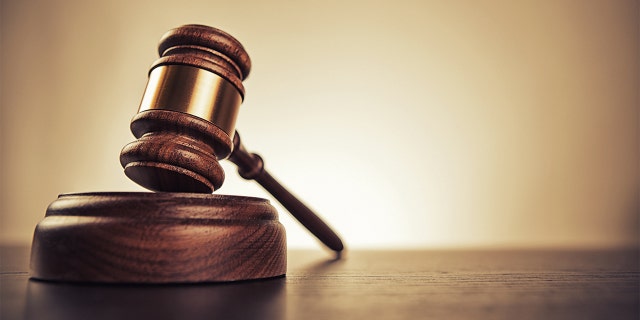 But this is not the first time Alice has been misrepresented. Her story was first warped during her trial by prosecutors who manipulated drug laws – not to nab a drug "queen pin," but to pin the blame on the little guy.
FIRST STEP ACT SHOWED REPUBLICANS AND DEMOCRATS CAN WORK TOGETHER TO MAKE JUSTICE SYSTEM MORE JUST
As a former prosecutor, I'm peeling back the curtain on this practice and setting the record straight. 
In the early 1990s, Alice was a single mother of five struggling to make ends meet while coping with the grief of losing her son. Desperate, she became a telephone mule for a drug operation. Her role was to pass along phone numbers within the organization, but she never once touched or sold a single drug.  
Alice was wrong to participate in this operation in any capacity, something that Alice herself has owned up to on many occasions. But what happened at her trial was a miscarriage of justice.  
When Alice was arrested along with 15 others, the prosecution offered her a deal: plead guilty in exchange for three to five years in prison. Even three years seemed too long to be away from her family, especially given her minor role in the drug operation. So, at the urging of her attorney, Alice chose to exercise her constitutional right to a fair and impartial trial.  
What the prosecution did next can only be described as retaliation. It brought new drug conspiracy charges against Alice that had not been considered before, accusing her of attempted possession of 106 kilograms of cocaine. 
WHAT IS THE FIRST STEP ACT? 5 THINGS TO KNOW ABOUT THE CRIMINAL JUSTICE REFORM LAW
No physical evidence was ever found to support this, but physical evidence was not required at the time. Instead, to make its case, the prosecution coerced two of Alice's co-defendants to change their testimonies in exchange for reduced sentences, pinning the blame on Alice.  
Alice – who had $500 in her bank account at her sentencing – was labeled a "quintessential entrepreneur" and sentenced to life in prison based solely on coerced testimony. And due to mandatory minimum sentencing laws, the judge in her case could not have doled out a more lenient sentence had she wanted to.  
Today, laws are on the books to prevent convictions without physical evidence. However, mandatory minimum sentencing laws still exist, and the "trial penalty" – the increase in sentencing for those who choose to go to trial rather than take a plea deal – is very much alive. 
Alice's trial is the perfect example of how perverse incentives within the criminal justice system, spurred by the failed "War on Drugs," ruin lives and tear families apart while doing nothing to improve public safety.  
CLICK HERE FOR MORE FOX NEWS OPINION
Prosecutors, many of whom go into the profession to pursue the noble ideals of justice and safety, are not immune to these warped incentives that put convictions over justice. Drug laws are easily manipulated, and low-level players like Alice are sent to prison while higher-level, more dangerous people remain on the streets.
Instead of being bitter about her sentence, Alice dedicated herself to helping others while in prison. She continued to do amazing work upon her release, helping 46 other deserving people get clemencies, pardons and compassionate releases through her organization, Taking Action for Good, and fighting for historic reforms like the First Step Act.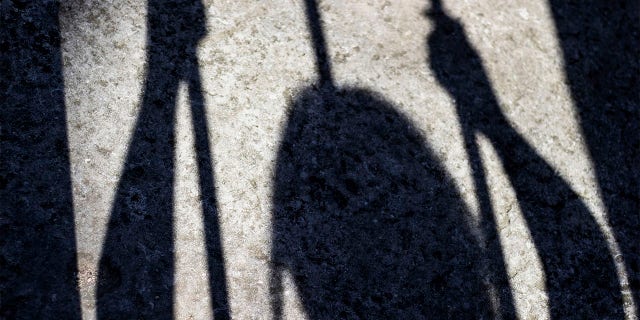 The First Step Act is a landmark, bipartisan achievement that, among other things, institutes evidence-based programming in federal prisons to reduce recidivism and help incarcerated people successfully re-enter society. Individuals released under the First Step Act are recidivating at about a quarter of the rate we would expect to see from all federal prisoners. The legislation is an incredible feat that should be championed and replicated. 
CLICK HERE TO GET THE FOX NEWS APP
There are nearly 2 million people incarcerated in the United States, many of them with similar stories to Alice. Around 95% of those people will eventually be released. How do you want them to return to your community?
Policymakers and politicians who claim to prioritize reducing crime and increasing public safety should continue adopting evidence-based, smart-on-crime policies like the First Step Act while rejecting laws like the ones that allowed prosecutors to put Alice Marie Johnson away for life.
CLICK HERE TO READ MORE FROM BRETT TOLMAN